Had a cricket ball fly through your window or some other mishap? Don't worry, Express Glass can fix it – fast!
Just like our name says, we'll get there asap and take care of your problem regardless of the size or situation. It doesn't matter if it's a window, door, mirror or even a shower or splashback – our expert glaziers will sort it and we pride ourselves on our workmanship which is guaranteed and carried out to meet all New Zealand Safety Standards.
Express Glass we can complete all insurance repairs and replacements and work with all the major insurance companies. We can even take care of the insurance paperwork for you. So when the unthinkable happens, don't hesitate to call us.
What customers are saying about us…
"Everyone has experienced that glass-shattering 'oh no' moment at some point in their lives.
When Anna's kids kicked a ball straight through their lounge window, her first worry was 'how much will this cost' followed by 'how long will this take to fix!'. Fortunately, one phone call to Express Glass solved both problems immediately.
"They asked me questions about the size of the window, whether we had timber or aluminum joinery and if the broken window was upstairs or downstairs. They then gave me a quote over the phone and sent a glazier out that afternoon which was awesome."
Once on site, Express Glass re-confirmed Anna's quote and set to work measuring, cutting and installing a new pane of glass right then and there. "It looked brand new within a matter of hours which was a huge relief. They also had mobile eftpos so I didn't even need to log onto internet banking. I can't fault them for their speedy service."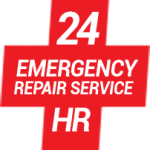 + Fast Service
+ Competitive Rates
+ Guaranteed Workmanship
+ Mobile EFTPOS
A/H Surcharges apply

We can complete insurance repairs and replacements and work with all the major insurance companies.