Having worked with commercial customers for over 27 years, we understand the need to secure a site and repair broken glass quickly.
For some reason commercial breakages never seem to happen at convenient times so that's why we're available 24/7, all year round. Just phone us and our on-call glazier will swing into action. Our vans are well stocked and we can usually carry out repairs on the spot. If we're unable to fix it straight away, we'll thoroughly secure your premises and order your new glass immediately.
All of our glaziers are first class tradesmen with extensive training and commercial experience. They're also fully Site Safe certified through BCITO (the Building and Construction Industry Training Organisation).
Fix it fast and fix it properly with Express Glass.
What customers are saying about us…
"Express Glass has completed many commercial and domestic glass related projects for our company. The service we have received from Pete and his team has been prompt and their skill levels have meant installations and repairs have been completed quickly and to a high standard. I would have no hesitation to recommend their services to anybody."
Darryl Guy
Guy Refrigeration & Air Conditioning Ltd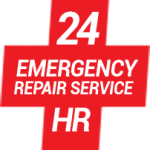 + Fast Service
+ Competitive Rates
+ Guaranteed Workmanship
+ Mobile EFTPOS
A/H Surcharges apply

We can complete insurance repairs and replacements and work with all the major insurance companies.