Express Glass are providers of all residential and commercial glazing and we offer an extensive range of glass products and services.
At Express Glass we can complete all insurance repairs and replacements and work with all the major insurance companies. We provide 24/7 emergency service and if the work cannot be completed due to glass requirements the site will be made safe and secure.
As a member of GANZ (Glass Association of New Zealand) & WANZ (Window Association of New Zealand) we pride ourselves on our workmanship which is guaranteed and carried out to meet all New Zealand Safety Standards.
Our company is locally owned and operated and we have been operating for over 27 years, first in Third Avenue, Tauranga and now we are based at 64 Maleme Street, Greerton, Tauranga.
If you have any questions or require a free no obligation quote to do not hesitate to call in and meet the team or phone us on 07 541 3818. No job is too big or too small; we look forward to meeting with you.
Peter
Pete began working with glass when he was just 16 years-old. After completing his apprenticeship in Tauranga, he worked as a Glazier on high rise buildings in Sydney, Canberra and London before returning home and opening Express Glass in 1991.
A desire to be his own boss and create his own opportunities has driven him ever since, and Pete's worked hard to build his business and establish a reputation for excellent customer service. He loves getting out and about around the Western Bay of Plenty, helping to solve client's problems.
Road cycling and mountain biking are his two big passions, and Pete hits the road whenever he can, clocking up hundreds of kilometres each and every week.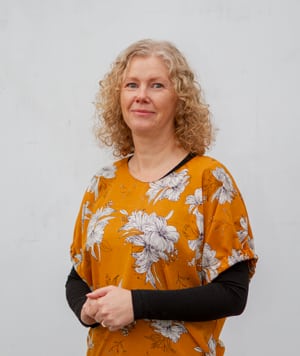 Sandy
Sandy is a pro at soothing nerves when people phone about broken windows and other emergency jobs.
She used to own her own florist shop in Tauranga and has been our Office Manager now for the past 14 years. She takes care of all our customer enquiries, business accounts, wages and bookings and enjoys being the first point of contact when people phone Express Glass.
Away from the office, Sandy shares a love of cycling with her partner, Pete, and together they enjoy exploring all the wonderful outdoor spaces the Bay of Plenty has to offer.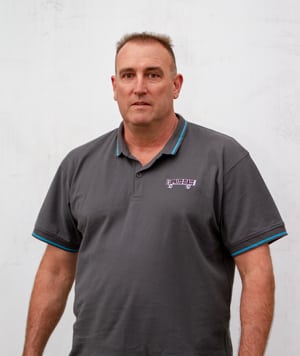 Warren
Warren admits to having broken "a fair few windows" as a kid, so became interested in working with glass from a young age.
He is a fully qualified tradesman and has worked as a Glazier for 15 years since leaving school in Kawerau. The freedom of moving locations each day (or every few hours) greatly appeals to Warren, and he also enjoys interacting with our customers while out on the job. He has been with Express Glass now for almost two and half years and is our 2IC.
Warren has lived in Tauranga for many years and is a keen fisherman and diver. Motiti Island is a favourite dive spot where he can gather an impressive haul of scallops and crays to share with family and friends.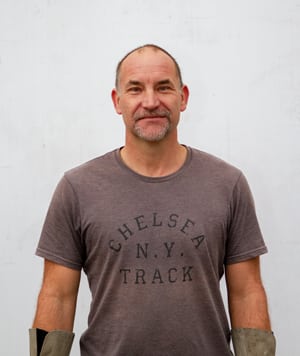 Peter T
Peter describes himself as a 'jack of all trades' and recently returned to Express Glass to work at a Glazier, having run his own windscreen repair business for the past 15 years.
Peter has 30 years' experience as a qualified tradesman (including five years at Express Glass from 1997 – 2002). He enjoys the physical side of glazing – lifting heavy glass and keeping active day-to-day. He also owns a small avocado orchard in Welcome Bay, so has always got a job to do outdoors come rain or shine.
His wife, Michelle, has worked at Tauranga Plumbing for 15 years and is well-known in the community. The pair are now 'empty nesters' and Peter likes to zoom around the Hampton Downs racetrack or Taupo Race Track on his track bike. He also enjoys riding his motocross bike around various trails in the Bay of Plenty whenever he gets the chance.
What customers are saying about us…
"Express Glass has completed many commercial and domestic glass related projects for our company. The service we have received from Pete and his team has been prompt and their skill levels have meant installations and repairs have been completed quickly and to a high standard. I would have no hesitation to recommend their services to anybody."
Darryl Guy
Guy Refrigeration & Air Conditioning Ltd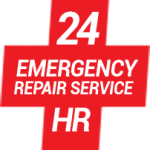 + Fast Service
+ Competitive Rates
+ Guaranteed Workmanship
+ Mobile EFTPOS
A/H Surcharges apply

We can complete insurance repairs and replacements and work with all the major insurance companies.