Cut & Supply – In Factory Repairs
We offer a 'call and collect' service for glass, mirrors, perspex and polycarbonate which is perfect for DIY enthusiasts who wish to install it themselves.
Simply call us with your measurements and we'll get to work. We can custom cut mirrors, furniture glass and cabinet glass doors, amongst other things. Patterned, tinted and mirrored glass are all available and we can tailor the finished edge to suit your preferences.
If you need something unbreakable for your boat, caravan, machinery or outdoor space, Perspex and polycarbonate are great options.
Keep your glazing costs to a minimum by bringing your window, door frame or caravan sash into our factory for us to repair. Once your new glass is installed, we'll give you a call and you can re-attached the item to its original hinges, saving you the expense of having our glaziers visit you on site.
What customers are saying about us…
"Express Glass has completed many commercial and domestic glass related projects for our company. The service we have received from Pete and his team has been prompt and their skill levels have meant installations and repairs have been completed quickly and to a high standard. I would have no hesitation to recommend their services to anybody."
Darryl Guy
Guy Refrigeration & Air Conditioning Ltd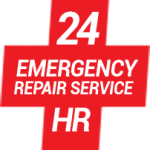 + Fast Service
+ Competitive Rates
+ Guaranteed Workmanship
+ Mobile EFTPOS
A/H Surcharges apply

We can complete insurance repairs and replacements and work with all the major insurance companies.