The health and well-being of our staff and customers is paramount.
To help keep our staff and customer safe and well we will require you to scan / sign in upon entering our premises. You will be required to wear a mask / face covering at all times.
Please keep a minimum distance of at least 2 metres from all staff.
If you at unwell please do not come to our factory. You can phone us or email us your job through and we can organise payment over the phone and collection outside of normal trading hours.
Our glaziers will still be wearing a mask and gloves when they attend your on-site jobs and we ask that you also wear a face covering when you are near them at your premises. We still do ask if possible to keep all household contacts and pets away from the work-site and room that they are working in.
Don't forget that they carry contactless eftpos for payments.
Please advise if you are self isolating / waiting on a covid test as we will ask you to defer your job to help stop any spread of Covid – 19.
Thank you for your understanding.
What customers are saying about us…
"Express Glass has completed many commercial and domestic glass related projects for our company. The service we have received from Pete and his team has been prompt and their skill levels have meant installations and repairs have been completed quickly and to a high standard. I would have no hesitation to recommend their services to anybody."
Darryl Guy
Guy Refrigeration & Air Conditioning Ltd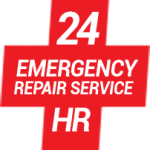 + Fast Service
+ Competitive Rates
+ Guaranteed Workmanship
+ Mobile EFTPOS
A/H Surcharges apply

We can complete insurance repairs and replacements and work with all the major insurance companies.