Express Glass specialises in the design and installation of frameless glass showers. Each shower is a one-off and crafted to your exact specifications so there are no size limitations to work around – your shower will be made to fit.
All our shower glass is toughened for strength and safety and we only use the best sealers and hardware to ensure top performance as well as a beautiful aesthetic.
The team at Express Glass can take care of your glass bathroom project. We work with all the trades involved from the start of the process so you can have absolute peace of mind that everything's under control and being done correctly.
Don't settle for something off-the-shelf. That spectacular shower you saw in your favourite magazine… we can make it for you!
What customers are saying about us…
"Designing or renovating a bathroom is a big undertaking and it's important to get the 'look' just right.
John decided to tile his bathroom from floor to ceiling and called Express Glass to enquire about having a custom glass shower made. "I wasn't sure what I wanted exactly, so I was looking for ideas really.
"Express Glass came to see me and explained the different options and door sizes available. They talked me through all the water proofing options and what we could and couldn't do which was very helpful.
"They also showed me the different hinges and handle options. I chose black in the end because that's a new trend that appealed to me and looked good with the tiles I had chosen."
Express Glass provided a free measure and quote, along with a time schedule for the manufacturer and installation of the shower so John could liaise with his other tradies. "I went ahead and it all worked out really well. I'm very happy with the finished result."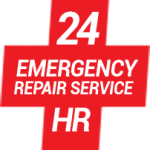 + Fast Service
+ Competitive Rates
+ Guaranteed Workmanship
+ Mobile EFTPOS
A/H Surcharges apply

We can complete insurance repairs and replacements and work with all the major insurance companies.