If you're thinking about changing some glass around your home or business we can provide helpful advice on what's achievable and what your options are.
From replacing tired, old, scratched windows to installing tinted or UV filtering glass to protect your carpet and furnishings, Express Glass has the know-how and experience to give you good practical advice before you commit.
We frequently install safety glass, particularly in older homes where glass can become brittle and families want extra reassurance their little ones will be safe.
Maybe you'd like to replace a cloudy and weathered old caravan window or some textured or tinted 1970s glass in your bathroom that's been driving you nuts?
Simply put, if it's glass and you want it replaced, talk to us first.
What customers are saying about us…
"Thank you very much for the great service and the quality of your work that was done on my grandmother's antique china cabinet."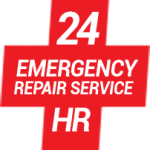 + Fast Service
+ Competitive Rates
+ Guaranteed Workmanship
+ Mobile EFTPOS
A/H Surcharges apply

We can complete insurance repairs and replacements and work with all the major insurance companies.