If you need to create more office space or privacy in your commercial building or showroom, installing a glass partition is an ideal solution.
We supply both framed and frameless toughened glass partitions to separate areas off without the hassle or expense of erecting new internal walls.
Our team will do the job from start to finish and no other sub-trades are required.
Choose from the aluminium-framed Potter Interior System which provides numerous configurations and design options, or a more simplistic slim-line channel and glass system.
Doors can be installed within the partition and you have the option of clear or frosted glass for privacy. Glass partitions can stretch across spans up to 8m wide, so we're sure to have a solution for your needs. Once installed, your glass can also be decorated or sign written to achieve the look you're after.
What customers are saying about us…
Open-plan showrooms are great for displaying a wide range of products but leave little room for privacy when it comes to running a business behind-the-scenes. "Our showroom is always busy, but we really needed a separate area for our staff to do the paperwork and place orders away from the public eye," Tim explains. "We asked Express Glass to install a glass partition for us which turned into a nice feature wall and really added to the overall look and style of our showroom."
Following a site measure, Express Glass returned a week later and installed a 4m long channel along the floor and ceiling and fitted the toughened glass partition and an internal door that same day. "It was an easy, practical solution to a problem we had and was much quicker and cheaper than calling the builders in to create a new office area. We're really happy with the result."
Tim
Business owner, The Lakes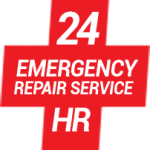 + Fast Service
+ Competitive Rates
+ Guaranteed Workmanship
+ Mobile EFTPOS
A/H Surcharges apply

We can complete insurance repairs and replacements and work with all the major insurance companies.